©AELTC/Jonathan Nackstrand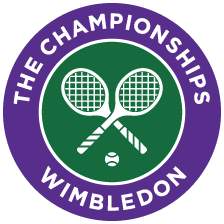 WIMBLEDON IMAGES
Welcome to the image library for The All England Lawn Tennis Club. Register and search for high quality photography, both historical and current, that has been commissioned by the AELTC.
There are over 240,000 images in the collection. This includes a comprehensive set of images from every Championships since 2016. Plus, 6,000 archival images belonging to the collection of tennis specialist photographers Arthur and Michael Cole, dating from the 1950s up to 2010s.
Eligibility for Access
Access to this collection is currently available to AELTC staff and AELTC's official partners and licensees, as well as suppliers working for them. A specially curated set of images is also open to Press and Travel Trade. If you fulfill one of these categories, please register here. If you are unsure of eligibility, please do email us.
If you cannot find what you are looking for or want to draw on our expertise, email us to discuss your requirements further.
For more general information on the AELTC and The Championships, please click here.
To view items objects and information from the Wimbledon Lawn Tennis Museum Collection, please click here.